Welcome to the Tragopan Security Solutions Blogs
Stay informed and up-to-date with the latest insights and tips on enhancing security measures by reading the Tragopan Security blogs. We understand the importance of staying ahead of evolving threats and implementing effective security strategies to protect your property, assets, and people.
Our blogs covers a wide range of topics related to security, crime prevention, risk management, access control systems, and more. Whether you are a business owner, homeowner, security professional, or simply interested in learning about security best practices, our blog provides valuable information to help you make informed decisions.
At Tragopan Security, we are dedicated to providing comprehensive security solutions, and our blog is an extension of our commitment to your safety. By reading our articles, you gain valuable insights and knowledge that can empower you to make informed decisions about your security needs.
Explore our blogs today and discover expert advice, practical tips, and relevant information to enhance your security measures. For more information about our services, please visit our services page.
Stay secure with Tragopan Security!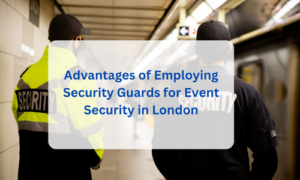 Ensuring event security in London is of paramount importance due to the resurgence of criminal activities in the area. Criminals have been actively attempting to
Read More »
Stay Connected with Us
Follow us on social media to stay updated with our latest news, updates, and exciting offers!
Book your Free security consultation today